And he doesn't want to pay 21k in child support a month…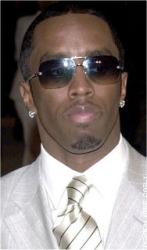 Sean "P. Diddy" Combs knows how to hustle...Many were shocked when the music impresario decided to help hawk ProActiv acne solutions, but what they didn't know was that Combs got a cool
$3 million
for it...
3 MILL
...My issue is that this nigga ain't got bad acne...Now if they were willing to give Combs 3, then Alicia needs about 6...Look at that sh!t...
I mean come on Sean...We could of kept it Bad Boy...You have had some cases on the label...Like...
CRAIG "ONE HIT" MACK
Now thats a $3 million bumpy face...And he needed the money...You could of even hook up one of those niggas from 112 or something...
But when your Diddy and you "runs the city", you can get paid for
preserving your sexy
...While we are on the subject, who told him to say that sh!t in the commercial? I mean WTF?
I know you probably can name a few more celebrities that can be on that ProActiv joint...Give them to me...I'll keep you posted